Memories to Record this March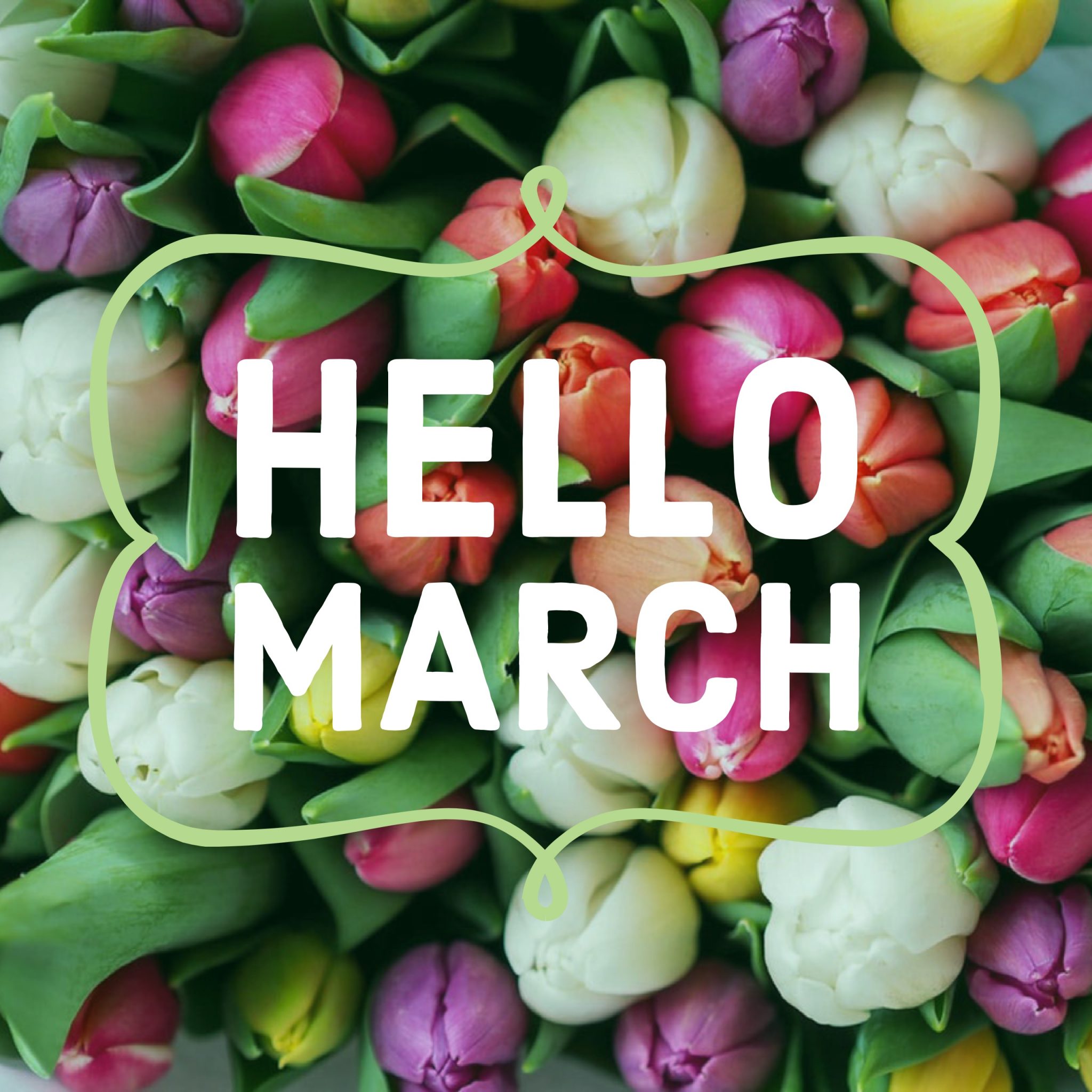 Well that was quick. It seems February barely made it's presence known and suddenly a new month was upon us. This year is flying by. I have so many personal and professional projects in the works, it's hard finding time to work on them all. It's an exciting time.  One of my ongoing projects is to document my life by recording memories monthly.
Here's my list of memories I want to try to record this March. Feel free to use the prompts to capture some of your own memories this month.
Memories to Document in March
Spring......The first day of Spring is March 20th. Show how you welcome Spring in your home. Go for a walk and take notice of how your neighbors or city brings in the warmer weather.
March is International Women's Month  take a picture or write about the women you honor or cherish in your life.
The 3rd week in March (20-26) is Act Happy Week. This is a chance to document what makes you happy or your self -care routine.
March Theme Calendar
National Read Across America Day - 3/02/18  #ReadAcrossAmerica - Whats your favorite book? Share it with others and tell why it's your favorite. 
Dr. Seuss Birthday - 3/02/18  #DrSeussDay - Happy Birthday Dr Seuss!
National Grammar Day - 3/04/18 #NationalGrammarDay
National Be Heard Day -  3/07/18 #NationalBeHeardDay...If you have a small business promoting it shamelessly today. 
National Cereal Day - 3/07/18 #NationalCerealDay... When all else fails, this is my go to dish.
International Women's Day - 3/08/18 #BeBoldForChange....Celebrate the women in your life. 
National Day of Unplugging - 3/10/18 #NationalDayofUnplugging
Daylight Savings - 3/11/18 #Daylightsavings... Remember SPRING FORWARD.
National Napping Day - 3/12/18 #NationalNappingDay...It's on a Monday, so I don't know how much napping will get done today. 
National Write Your Story Day - 3/14/18 #WriteYourStoryDay...Document how YOU want to be remembered. 
Pi Day - 3/14/18 #PiDay...Eat some pie or do some math, either way Happy 3.14159265359 Day.
National Awkward Moments Day - 3/19/18 #AwkwardMomentsDay
World Storytelling Day - 3/20/18 #WorldStorytellingDay...Document what you want to remember. How do you tell your story? Photographs, in a journal or on Social Media? It doesn't matter how you do it, just that you do it. 
Take a Walk in the Park Day - 3/30/18 #NationalWalkInTheParkDay...Get out and enjoy the weather!
How will you remember March 2018?
Any traditions you plan to document this month? Leave a note in the comments.